Description
Are you an ambitious (beginning) entrepreneur and have endless amazing ideas, but somehow you don't seem to get any further?  
You want to start your own business but you don't have a clear strategy?
It's time to turn your ideas into reality with a PLAN!
This 37 page PDF workbook helps you to create your business plan step-by-step and define your business idea so you have a clear strategy.
Printable & fillable 37 page PDF workbook
It's time to take your business serious. To turn your dreams into reality you need a plan. Here's your business plan for success!
GOAL SETTER
Reach your goals like a boss! Reusable and printable goal setter to create S.M.A.R.T. goals and turn them into action.
You can print these goal setters an unlimited amount of time & use them over again for all your projects.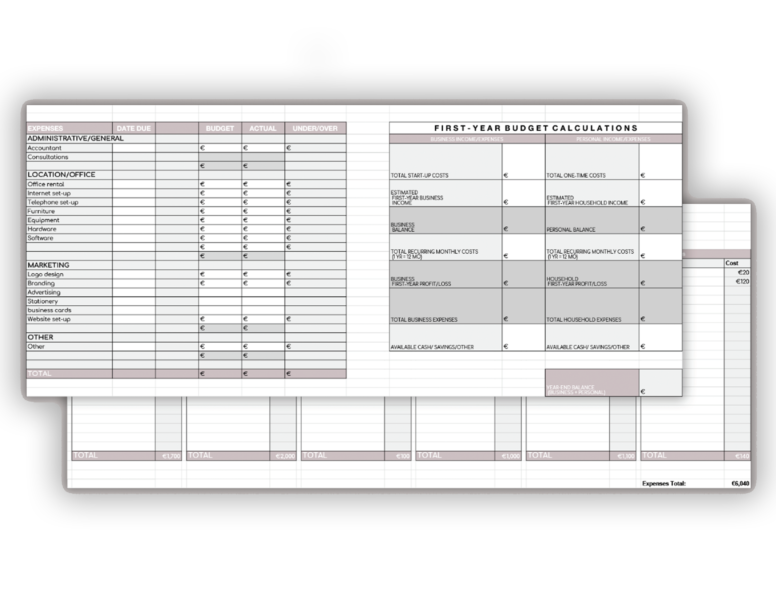 FINANCE WORKSHEETS
Customizable excel worksheet for your initial setup and budget calculator to know exactly how much your initial setup will cost.
Also included a finance tracker overview to calculate your income & expenses + an invoice template.
don't call it a dream… call it a plan!
THIS IS FOR YOU IF…
you have a business idea but don't know where to start. You want to define your idea into detail and get a clear overview.

you already have a running business but like to see where you can improve with a professional business plan. 
you are ready to turn your dreams into action with a solid business plan. 
 you have never made a business plan before and you want a clear guide to help you set it up step-by-step. 

& more…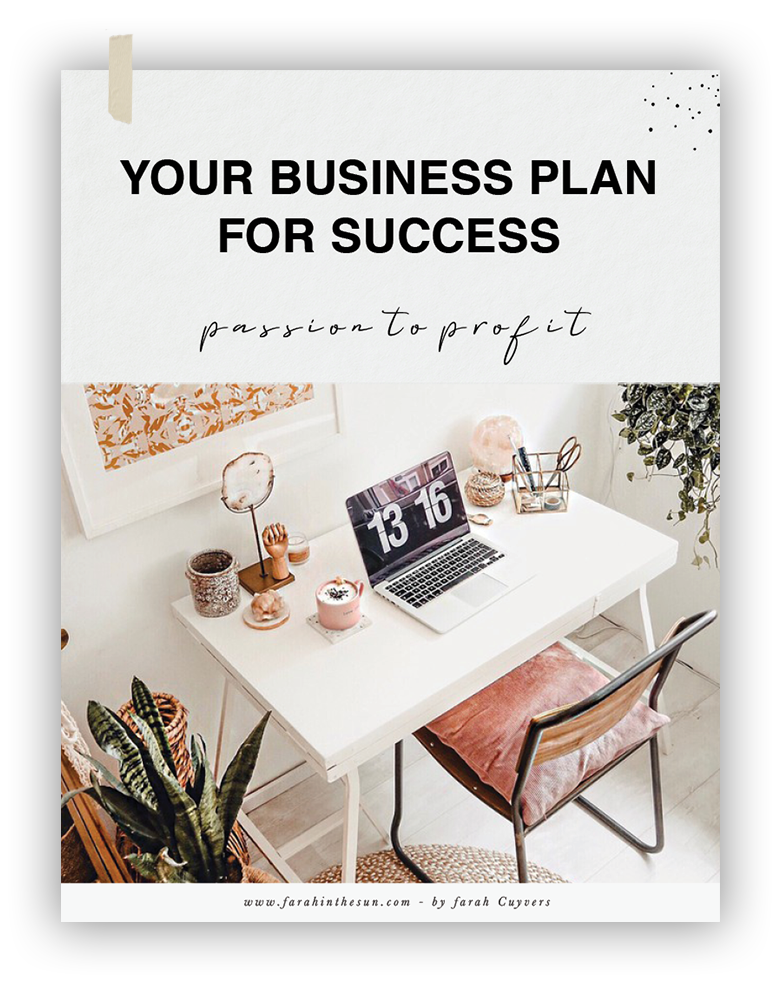 YOUR BUSINESS PLAN FOR SUCCESS
37 pages that'll walk you through creating your business plan for success, step-by-step. It has interactive pages with questions that you fill in easily & contains all the steps of a business plan. 
SPECIAL OFFER
€17,5 instead of €59
30-DAY MONEY BACK GUARANTEE
YES that's right! I'm so confident about the content, that I'm happy to offer you a 30-day money back guarantee. 
It's important to me that you're happy and get real RESULTS.
LIFETIME ACCESS
You have unlimited access FOREVER. 
You can use this business plan over again for all your current AND future projects. 
There is no expiry date.
YOUR BUSINESS PLAN FOR SUCCESS