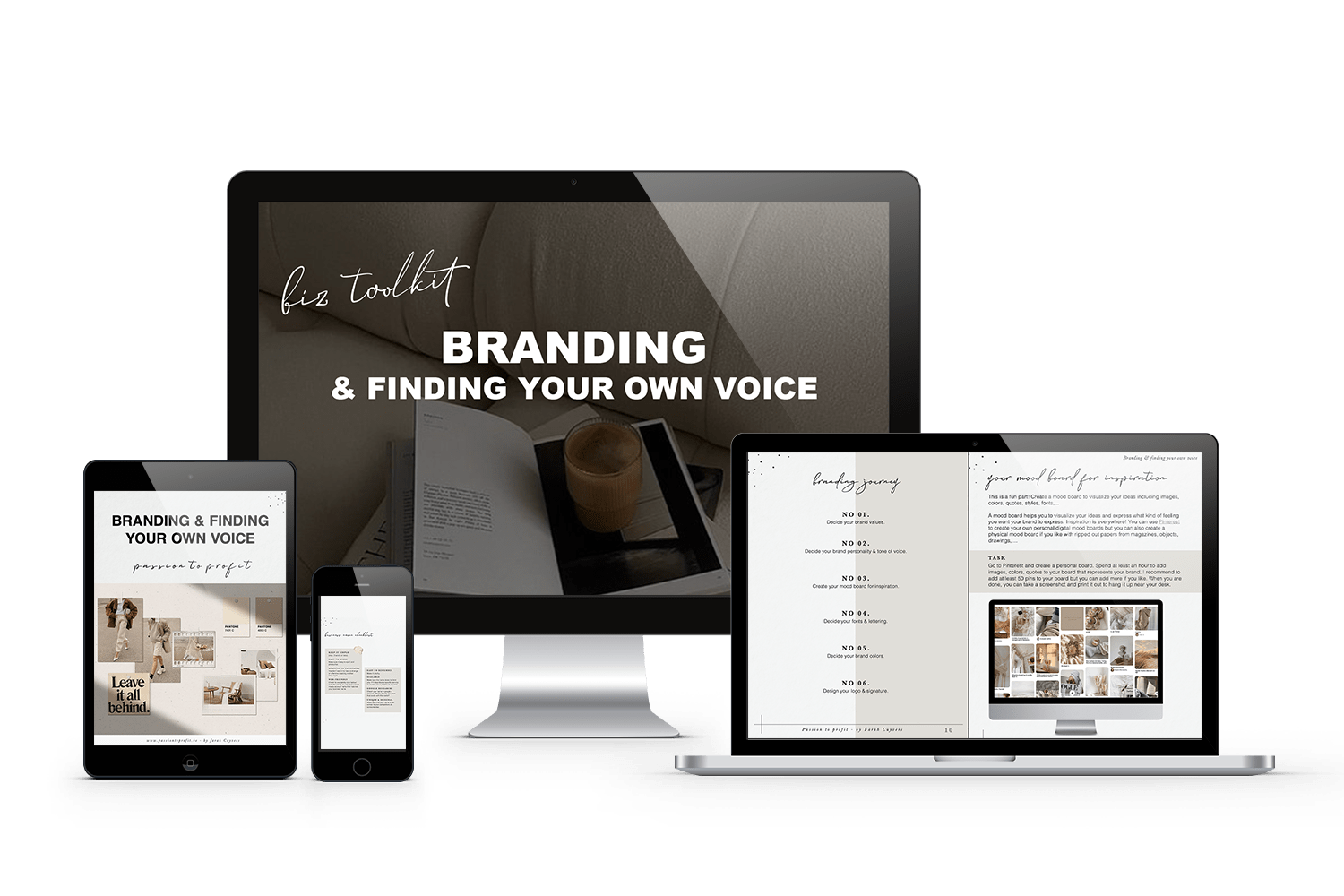 Branding
& finding your voice
Your brand voice should flow from who you are, deep down, and the wisdom you have to share. So start by tuning into yourself, because YOU are the heart and soul of your brand!
=> including valuable must-have bonuses!
*You automatically receive all written content in English + Dutch (Nederlands).
your business is the body, your brand is your soul
We're going to see what it takes to build the life of your dreams, reveal why many people fail and how you can learn from this. Learn how to overcome mental obstacles, create milestones, set goals and develop a growth mindset. 
TAP any title below to discover the topics…
Video lessons, interactive PDF workbook, templates & bonus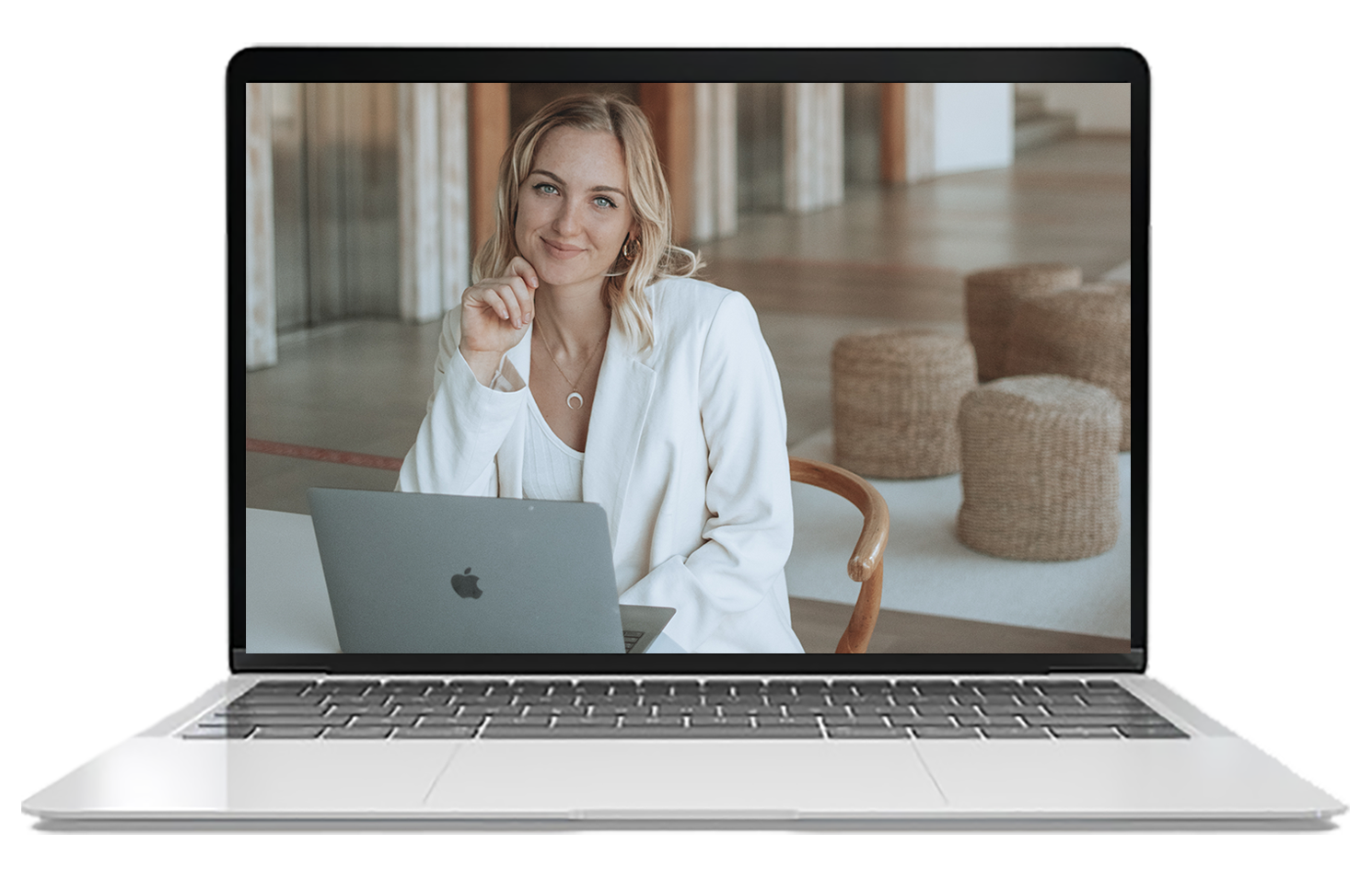 VIDEO LESSONS
On-demand video lessons to explain you all the valuable content in detail.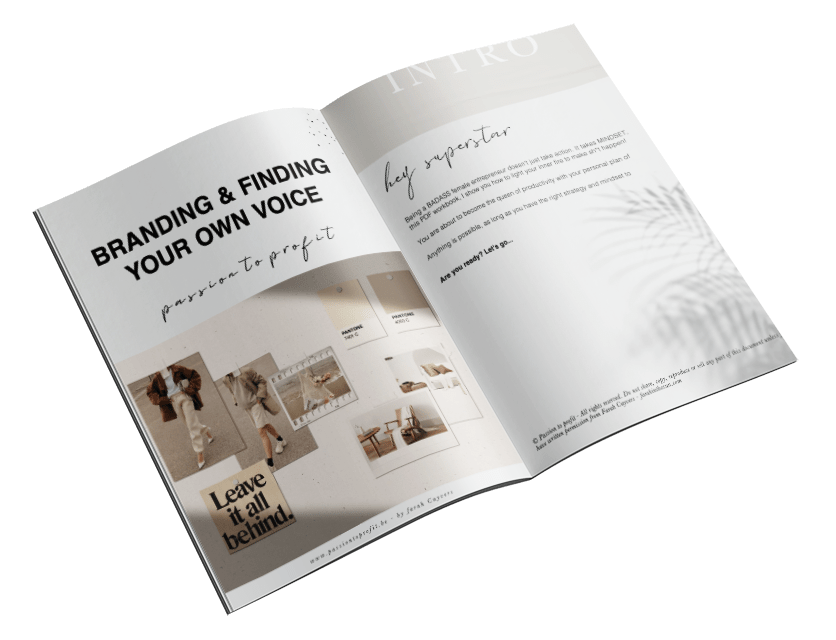 Interactive PDF workbook
A step-by-step guide to help you move forward in a fun and easy way.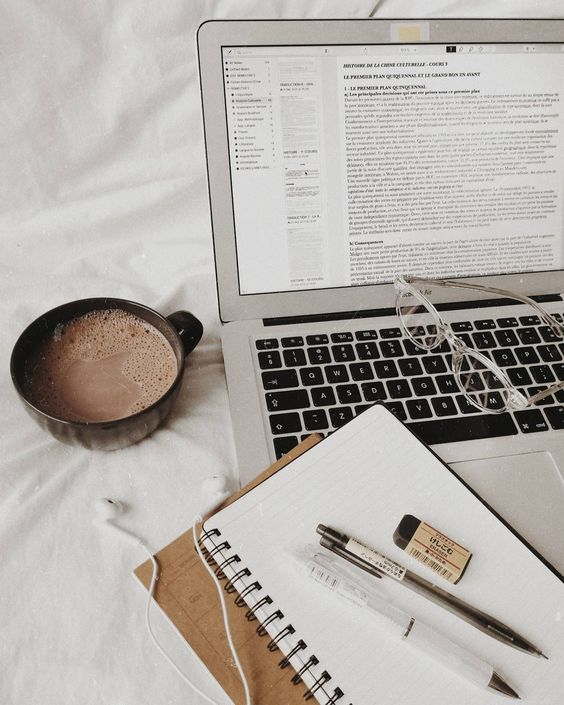 LIFETIME ACCESS
The content NEVER expires. You can watch it over again whenever you need!
BRAND STYLING GUIDE TEMPLATES
100% customisable via the free website Canva or photoshop. You don't need any graphic design experience!
Your investment to boost your biz!
€79 (IVA included)
Or... get the entire course including all toolkits with
50% discount
Now you might wonder… WHO AM I?
Hi, it's Farah cuyvers
Originally from Belgium, based in Barcelona. Frothy coffee lover and I always go wherever the sun is shining. 
I started off with big dreams, just like YOU, but I can tell you that I failed, stumbled and messed up many times, when I was first trying to build my business.
But then, I changed my game and things started changing! Here's my secret: it's all about getting out of your comfort zone, doing exactly that what scares you & creating a crystal-clear strategy! 
I am dedicated to helping my clients create strong, solid business foundations that allow them to not only succeed on a daily basis but build the business of their dreams and create a life of FREEDOM!
Are you ready to reach for the stars?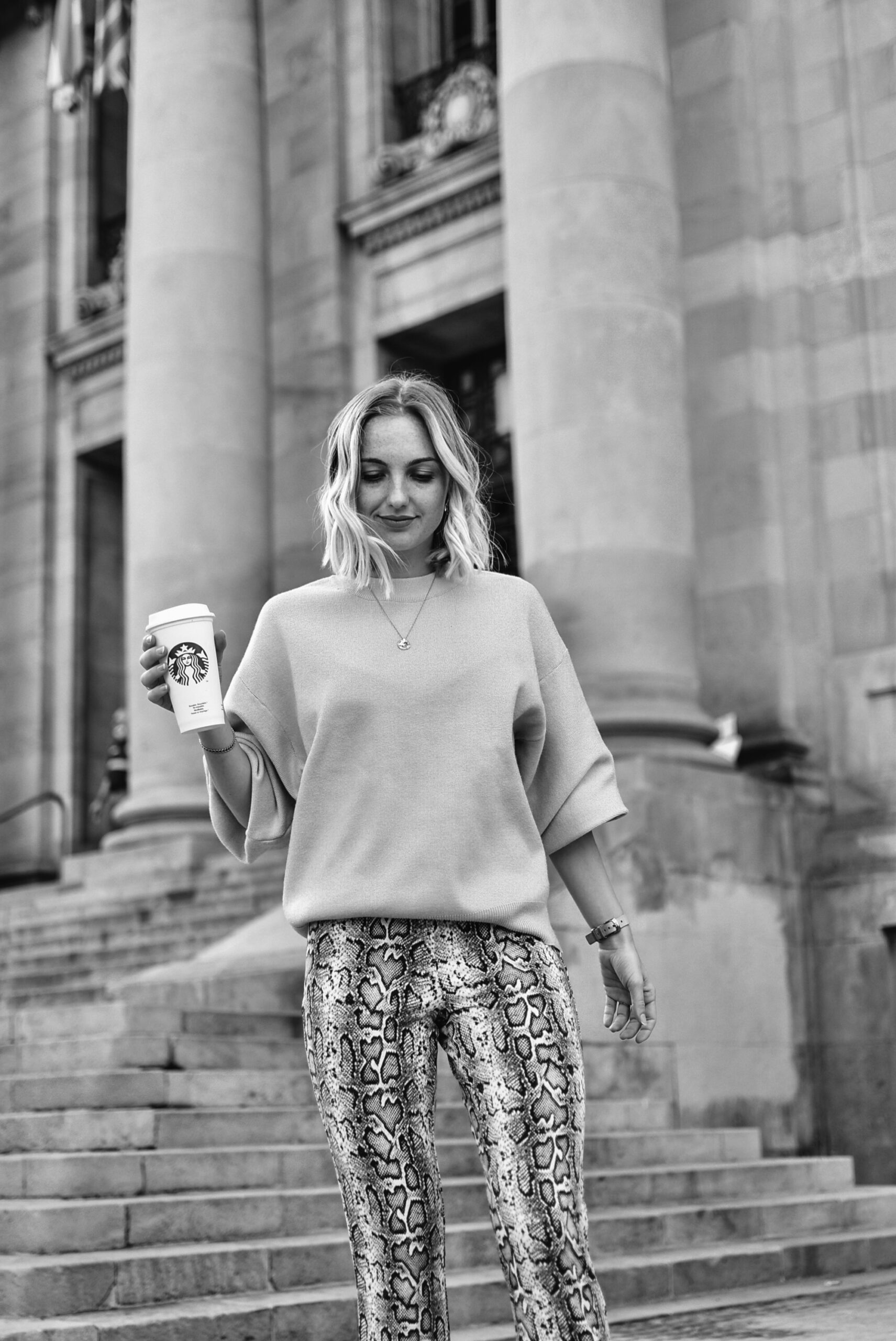 FREQUENTLY ASKED QUESTIONS
NOT READY TO BUY YET?

No worries, take your time! In the meantime, download your FREE business roadmap below.
Good vibes only! You can unsubscribe anytime. *Check your spam-inbox, if it's not there, you might have signed up before. Just email us and we'll send it again.