YOU CAN DO ANYTHING! 
As long as you have the right strategy & mindset to achieve it.
ONLINE BUSINESS COACH
Originally from Belgium (the Flemish part) but living in Barcelona, frothy coffee lover and I always going wherever the sun is shining. 
I'm an online business coach & guide ambitious (beginning) female entrepreneurs to start their own business, work remotely & turn their passion into profit step-by-step. 👩🏼‍💻
I run multiple successful businesses online. I am my own boss, financially independent and I've been working 'from the sun' for quite a while now. 🌞
I started off with big dreams, just like YOU, but I can tell you that I failed, stumbled and messed up many times, when I was first trying to build my business.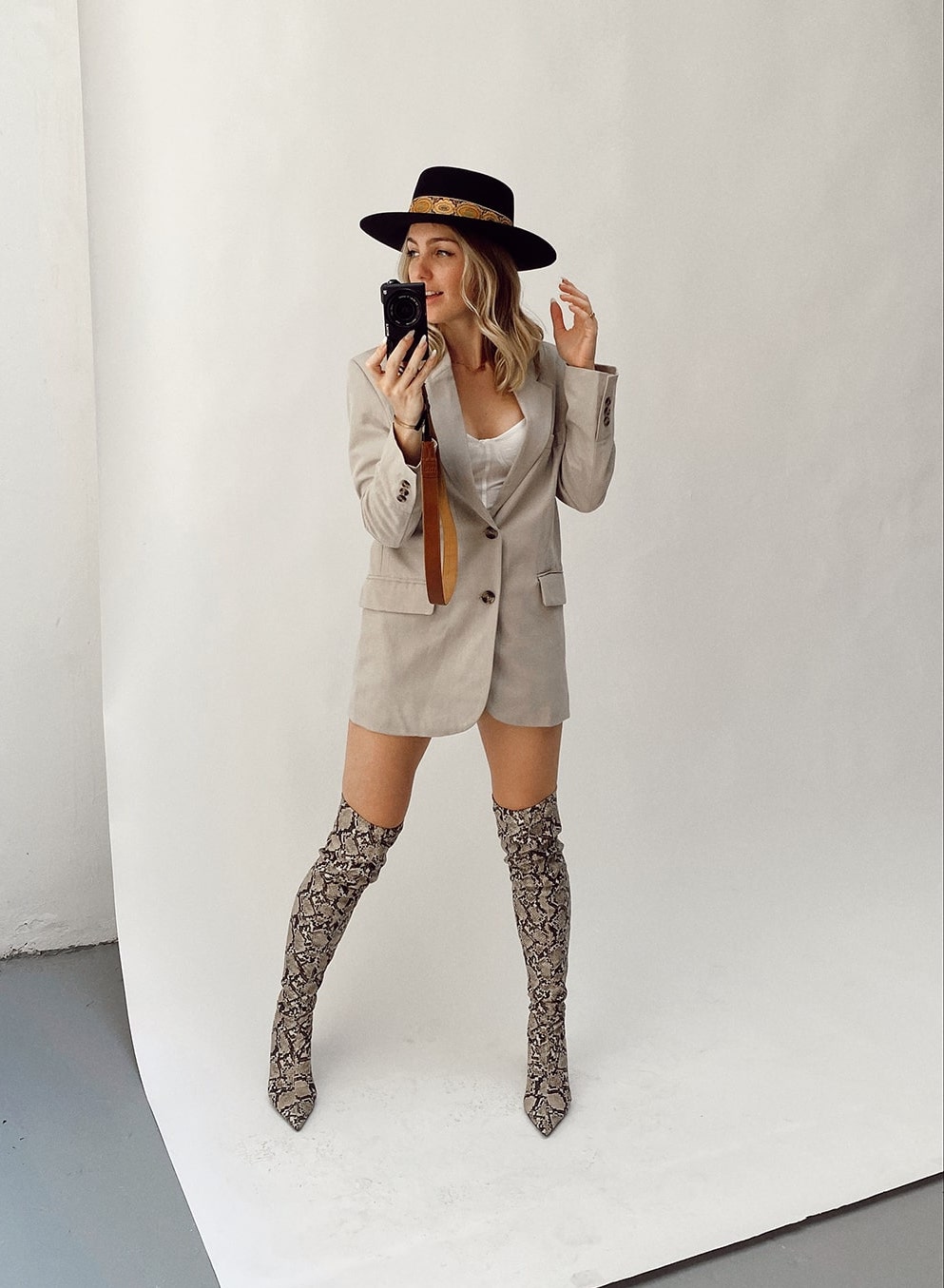 Maybe you can relate? But then, I changed my game and things started changing!
Here's my secret: it's all about getting out of your comfort zone, doing exactly that what scares you & creating a crystal-clear strategy! 
Without a strategy… it's like throwing spaghetti to the wall to see what sticks 🍝.
After understanding 'THE BIGGER PICTURE' & knowing exactly what to do and why to do it, results came fast… My business started growing, I started to build a big online community & sales started coming in! Chin chin 💸
So now it's YOUR TURN!
If you've ever dreamed about starting your own brand, making an online income or being able to work from the sun underneath the waving palm trees. I'm your girl 🙋🏼‍♀️.
Together, let's build a business & brand you love!
Get started with the FREE workbook!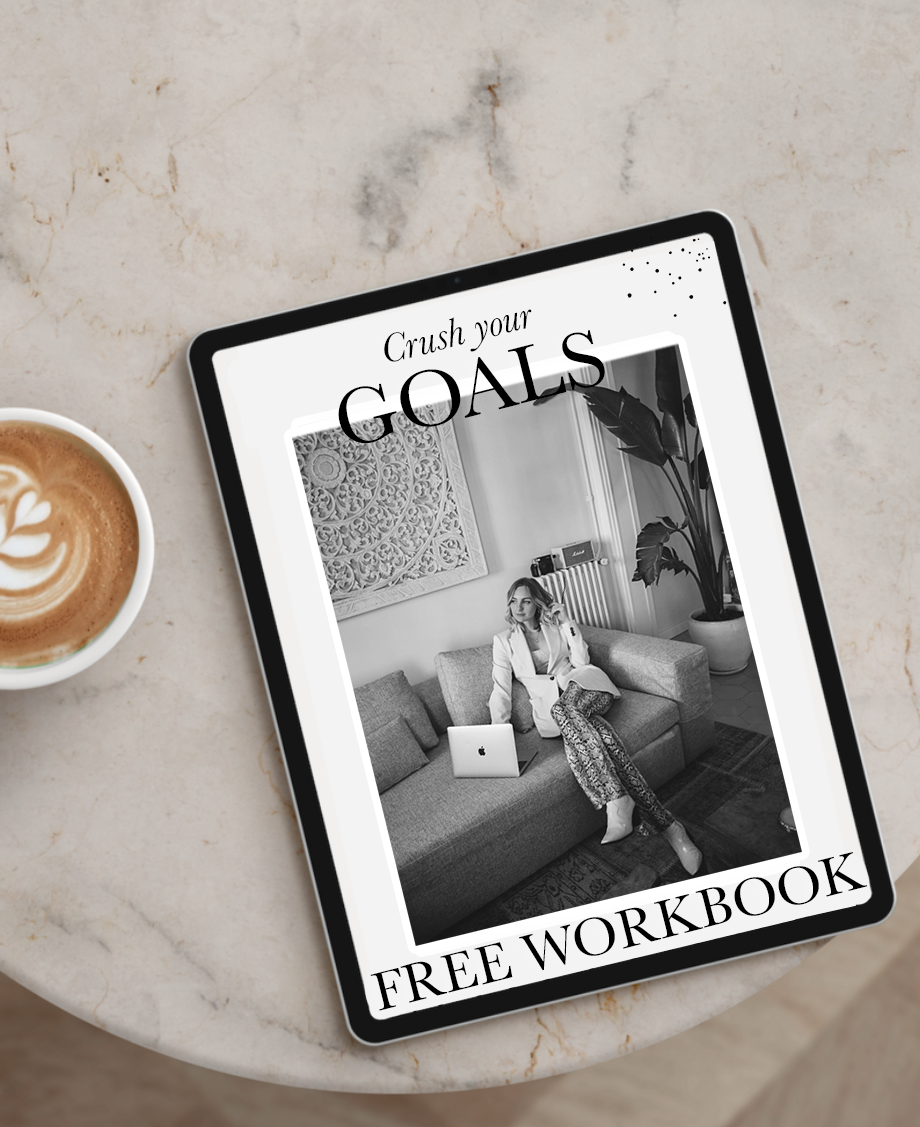 Get started with the FREE workbook!
*Good vibes only! You can unsubscribe anytime. Check your spam-inbox, if it's not there, you might have signed up before. Just quickly email us and we'll send it again.
Originally from Belgium, based in Barcelona. Frothy coffee lover and I always go wherever the sun is shining. I speak six languages with Flemish (Dutch from Belgium) as my native. I love surfing, photography & singing in the shower (which sounds very bad btw).
I've traveled the world as a global ambassador of female entrepreneurship for an investment company, have multiple years of experience and a passion for guiding creative visionaries like you and empower entrepreneurs to grow their brands.
Let's get personal…
I grew up on a farm in a small town in Belgium. Since a young age, I've always been a little rebel and eager to explore. After finishing my degree in 'Management and Communications', at the age of 20, I put all my belongings in a backpack and decided to leave Belgium to travel around the world by myself to find a new place to settle down and build up a life.
I wanted to break free from the 'you can't mindset' & live my dreams!
My dream was to surf around the world, live in a sunny place and set up my own online business but everyone around me told me I was 'crazy' and that that is 'something everyone wants to do… so you shouldn't cause it wouldn't work out… ' Hell it DID!
Living in a place that inspires, pushes you forward and where anything is possible! 
So… after living in numerous places like Costa Rica, Australia, Bali & even working as a flight attendant; I
settled down in sunny Barcelona.
I also had the luck to do a big trip around the world with a company as an
ambassador for female entrepreneurship.
Attending some of the most important business events and conferences in the world.
Passionate by business, healthy living & creating inspiring content, I started my blog in 2017. I absolutely LOVE to inspire people to think outside the box in order to realise their dreams.
Setting up my business online I am able to work remotely, create inspiring content and guiding others in their journey towards success.