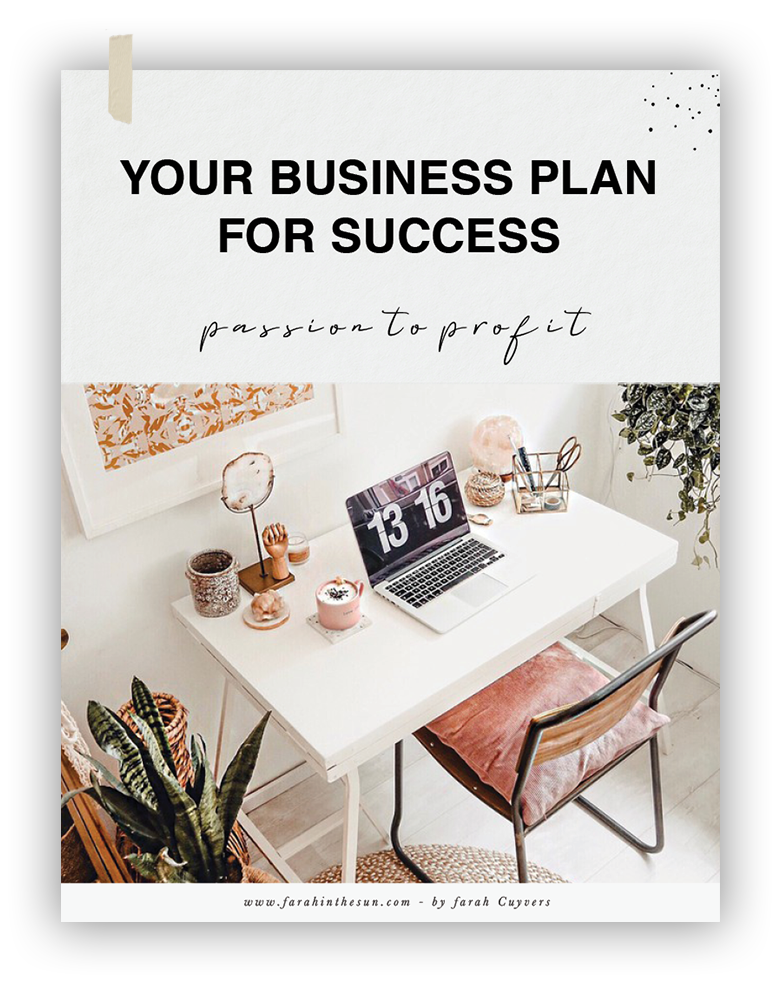 Your business plan
for success
To turn your dreams into reality you need a plan.
Printable & fillable PDF workbook (in English + Nederlands)
You are so passionate about your business but without a game plan, it's just throwing spaghetti at the wall to see what sticks… You need a strategy that builds your dreams & gives you a crystal clear direction. 
If you are a free spirit by heart but you're serious about building your business, and you know you need to step up the game to reach your goals in order to live the life of your dreams and unlock your full #BOSS potential… 
It's time to turn your ideas into ACTION with a crystal-clear strategy.
PDF WORKBOOK: Your Business Plan For Success!
Total value €80. Grab your chance!
*You automatically receive the business plan in English + Dutch (Nederlands).
Interactive PDF workbook to create your own personal business plan step-by-step
It's all about the right strategy and a crystal-clear plan. This PDF workbook helps you to create your own business plan with all the templates you need. It explains step-by-step what to fill in so you don't get lost and know exactly what to do.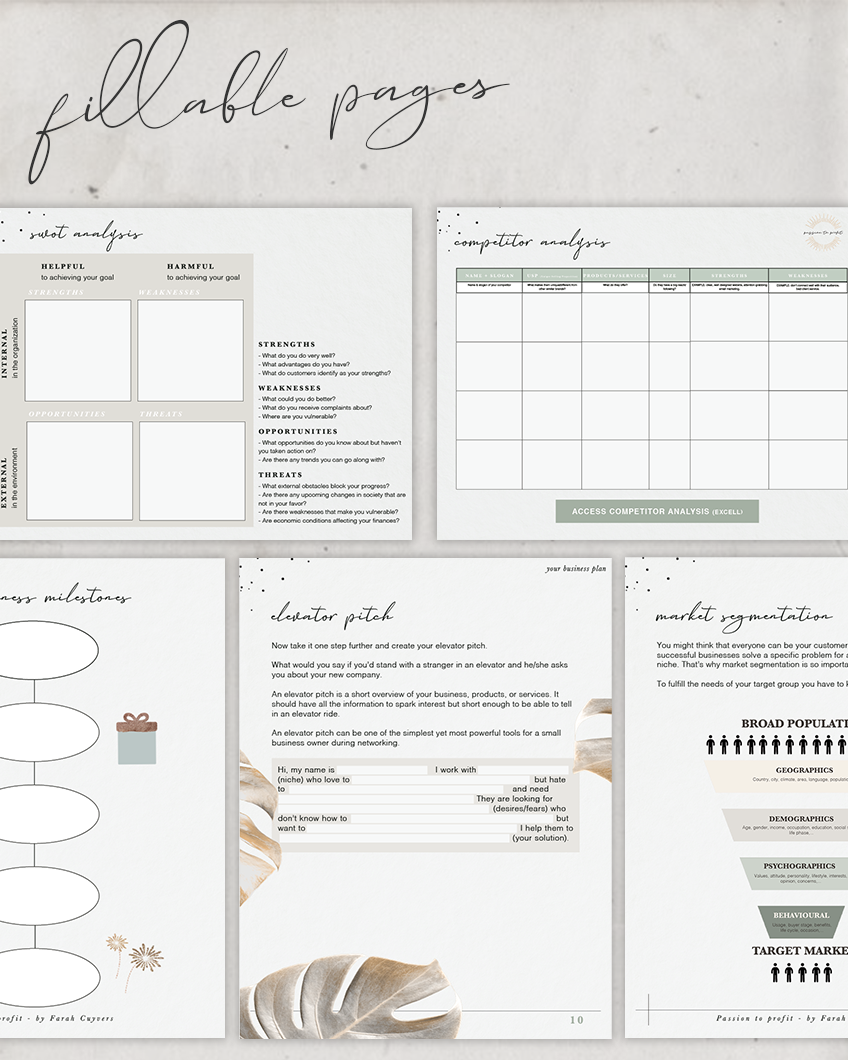 TAP any title below to discover more…
+ multiple MUST-HAVE bonuses if you are just starting your business!
Receive it ALL for only €35
instead of €80
This PDF workbook is for you if…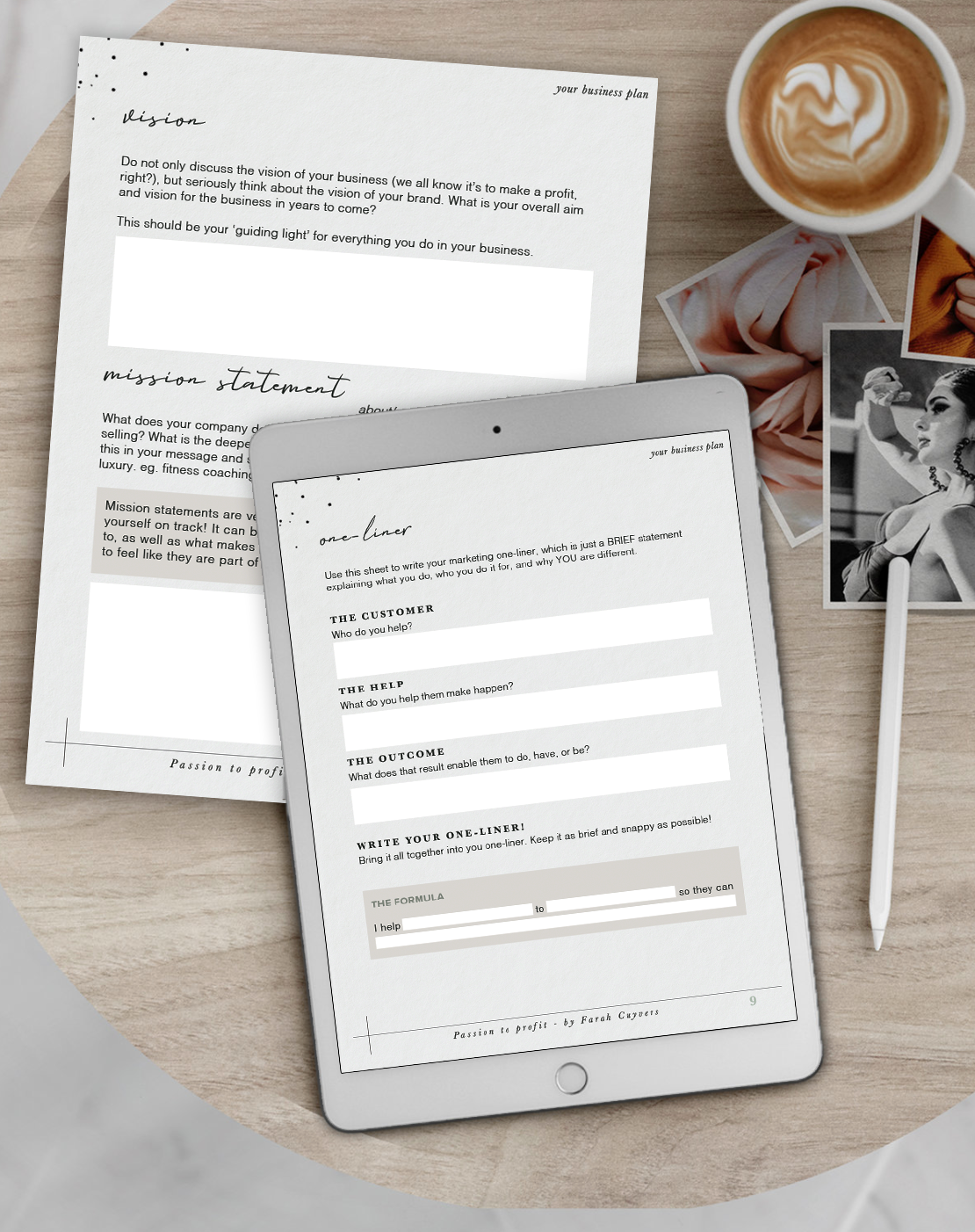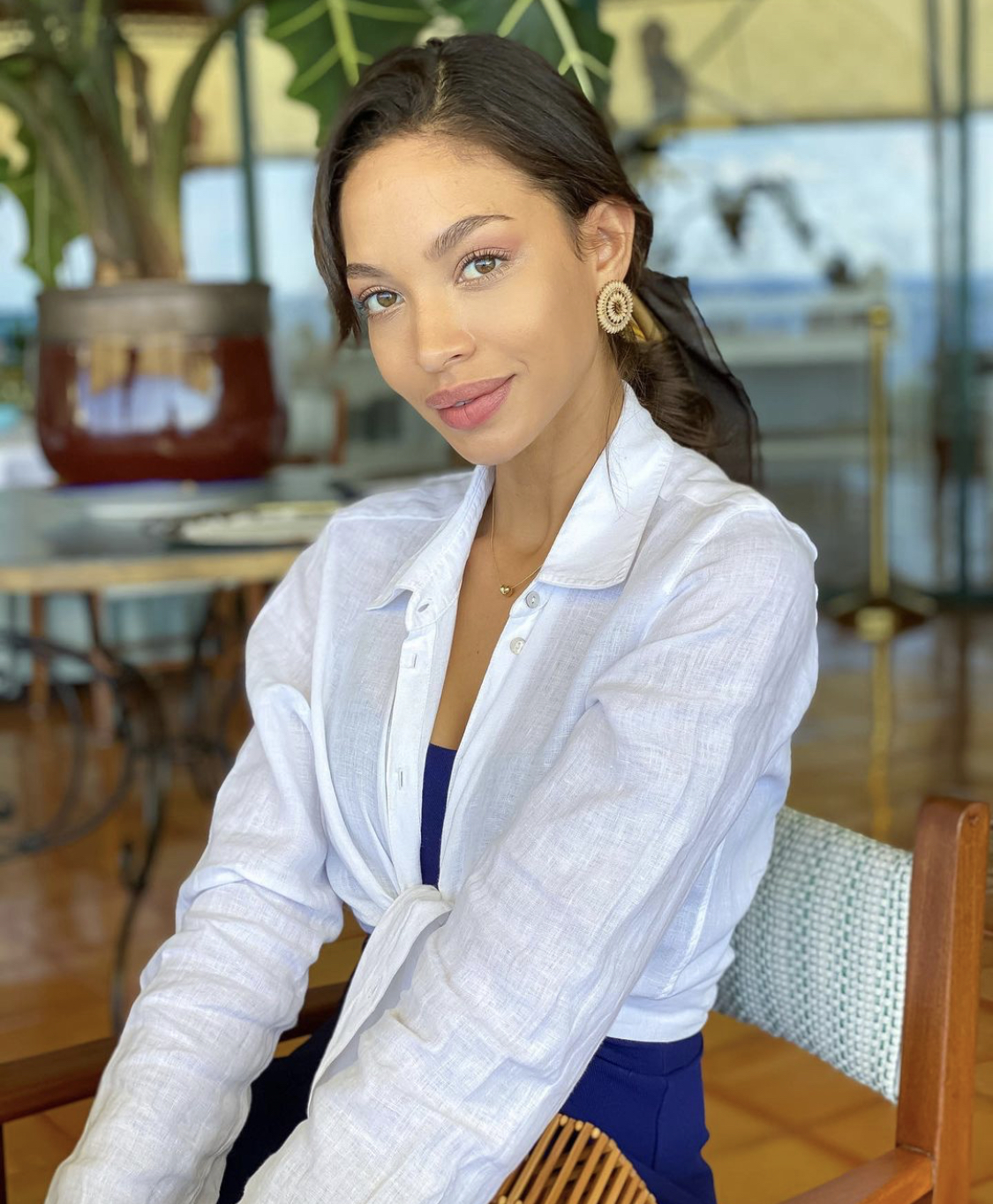 Sabrina S.
@sabrinasancler
I highly recommend Farah's PDF workbook! It's perfect for you to take the first step to start your business. It helps you to think in detail about your goals, your business idea and how to set up the basics. I wasn't able to answer simple questions about how to visualize my project but now I have a crystal-clear idea and know exactly which steps to take. The PDF workbooks are very JOYFUL. They are very well structured, straight to the point, well explained and with recognisable terms for newbies.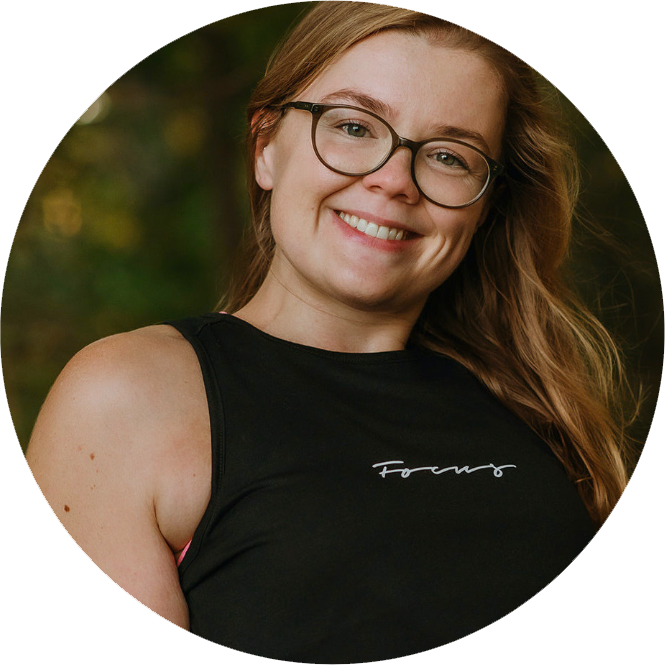 Leen P.
@Leenpeet
A lot of creatives or entrepreneurs like me are very passionate about what they do, but lack understanding of strategies that lie behind a good business, such as having a solid business plan. I was dreading it, but Farah made even a boring thing like that, interesting and pleasant to do.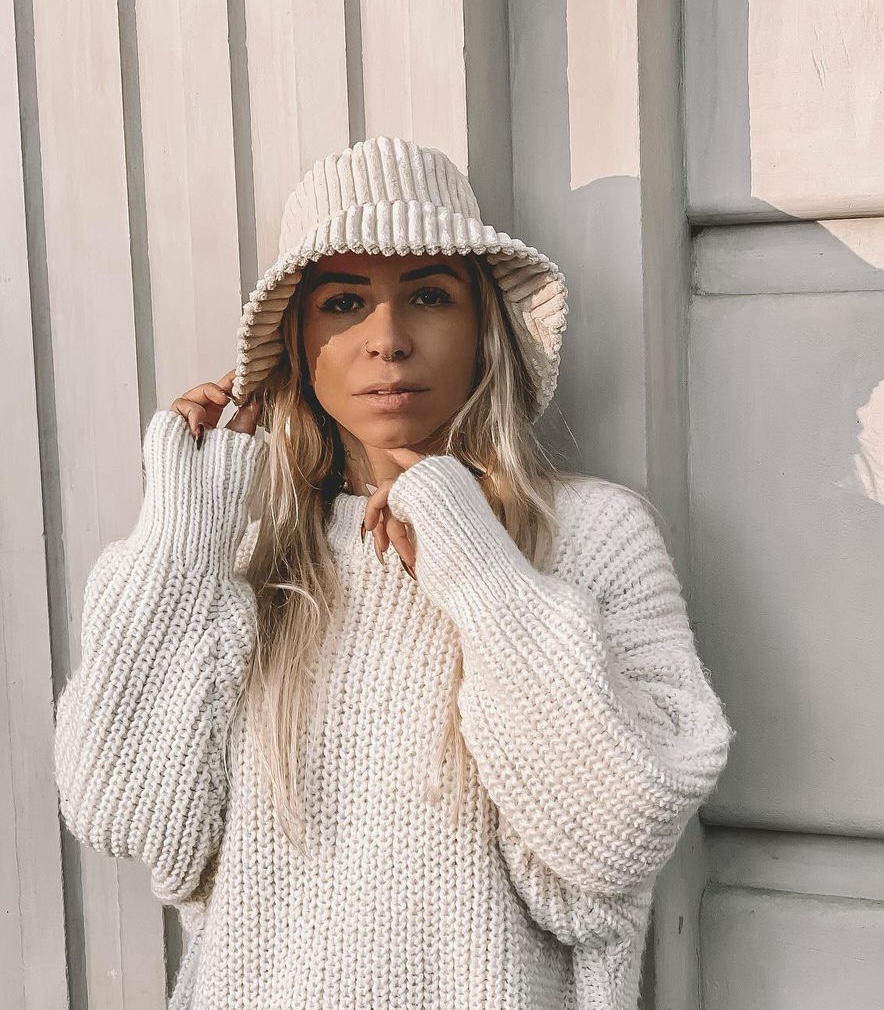 Amanda G.
@aamanda_galvao
I've been trying to grow my own business for a long time but never had a clear idea of where to begin or what to do first, so I felt like I was all over the place. The workbook is exactly what you need to move forward. It's so good, easy and pleasant to read. The workbook turns a complex process into a simple and clear guide.
Now you might wonder… WHO AM I?
Hi, it's Farah cuyvers
Originally from Belgium, based in Barcelona. Frothy coffee lover and I always go wherever the sun is shining. 
I've traveled the world as a global ambassador of female entrepreneurship for an investment company, have multiple years of experience and a passion for guiding creative visionaries like you and empowering entrepreneurs to grow their brands. 
I am dedicated to helping my clients create strong, solid business foundations that allow them to not only succeed on a daily basis but achieve their biggest dreams and create a life of FREEDOM!
Are you ready to reach for the stars?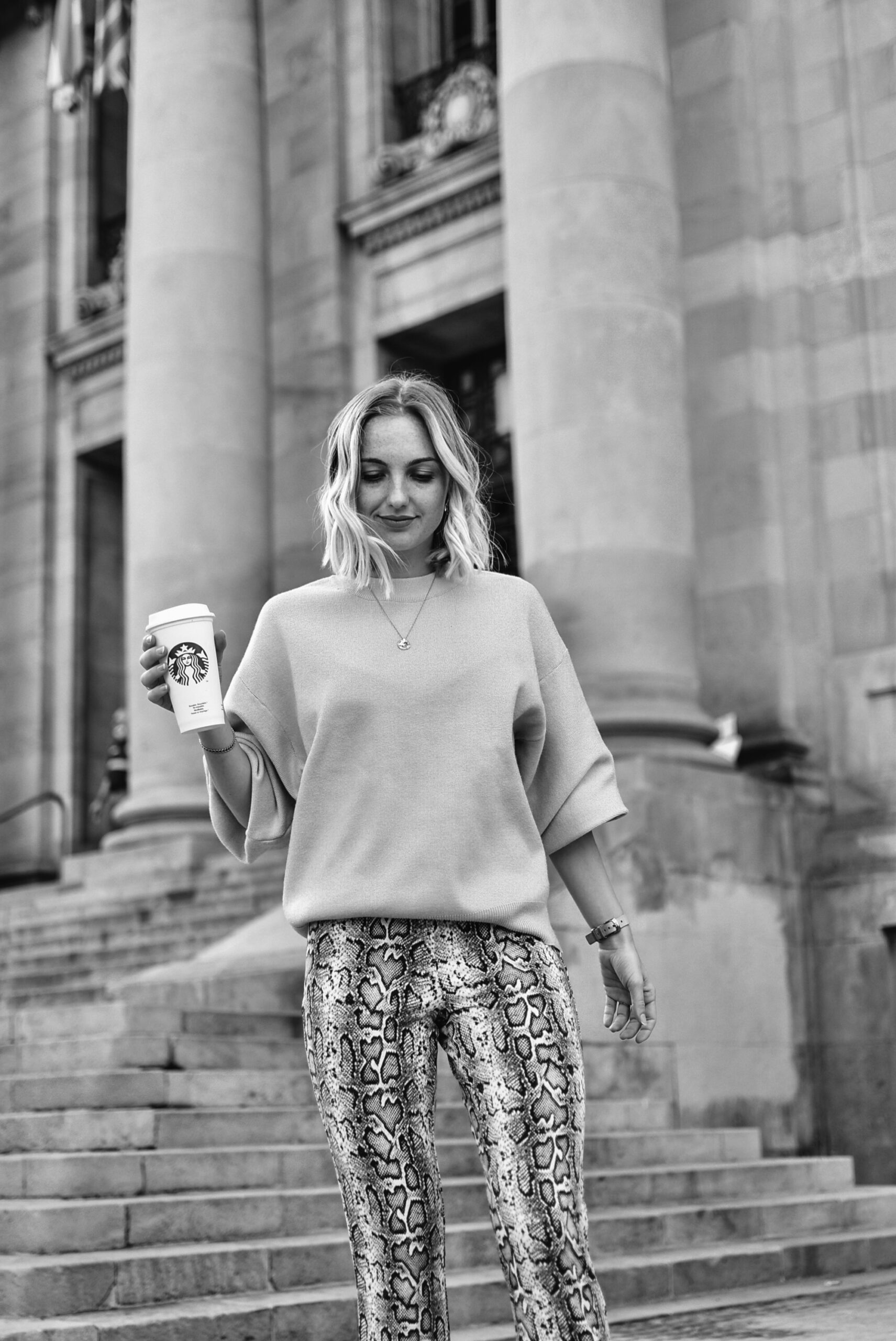 don't call it a dream… call it a plan!
YOUR BUSINESS PLAN FOR SUCCESS
Normally sold for €80. 
*You automatically receive the business plan in English + Dutch (Nederlands).
FREQUENTLY ASKED QUESTIONS