Want to build the business of your dreams but don't know where to begin? Are you feeling overwhelmed and getting lost in all the info out there?
Don't worry! I got you.
Download my BUSINESS ROADMAP checklist for FREE!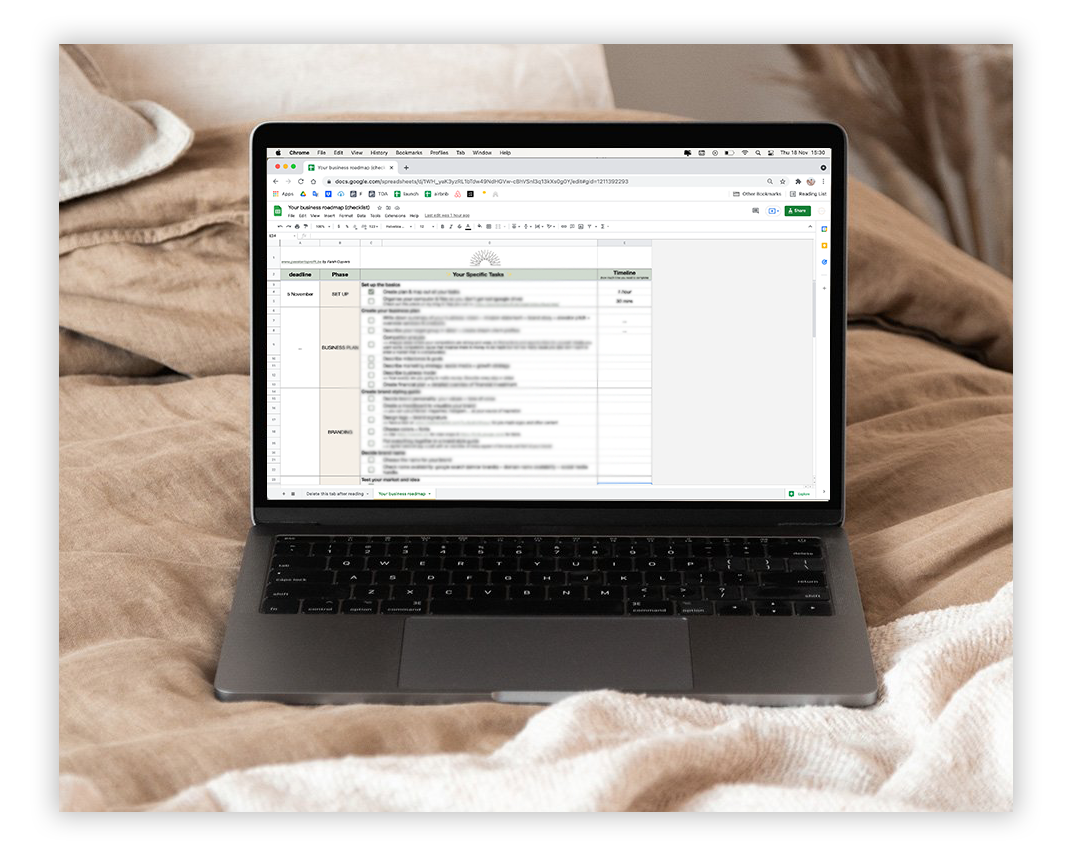 Starting a business from zero can be overwhelming and you might get lost in all the tasks. Tick off the boxes of every task & set up your business STEP-BY-STEP (without feeling lost).
Good vibes only! You can unsubscribe anytime.
*Check your spam-inbox, if it's not there, you might have signed up before. Just email us and we'll send it again.